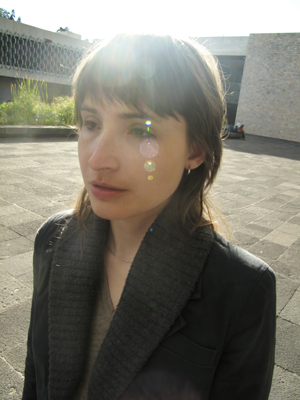 Bio
Rose Bolton is one of Canada's most innovative and multi-faceted composers. She has an extensive track record writing music for film, having composed seven full length documentary film scores for broadcasters such as CBC, TVO, Logo TV, and Arte in France.  As well, her music for electronics and instruments have been part of several innovative multimedia projects. 2013 saw the premiere of a work for the players of Continuum, with 16 speaker electronics. In 2013 she also presented four works for violin, electronics and film at the Music Gallery's X Avant festival, and collaborated with environmental artist Karen Abel, on a multimedia installation at the Gladstone Hotel's Grow Op event.
In 2011 she was commissioned by the Canadian Music Centre to create a sound and video installation for Toronto's 2011 Nuit Blanche, which was produced in collaboration with Marc de Guerre, and close to 1000 people experienced the piece during the all-night event. Her concert music has been performed across Canada by Canada's leading ensembles, including the Kitchener-Waterloo Symphony, the Vancouver Symphony, the Esprit Orchestra, L'ensemble contemporain de Montréal, and the Aradia Ensemble.
June 2015 will mark the premiere of The Song of Extinction, a feature length live concert event scored for strings, chamber ensemble, choir, and ambient atmospheres with found sounds. This fully immersive experience, about the calamitous impact human beings are having on the planet, is a collaboration with video artist Marc de Guerre and poet Don McKay, and will be performed by the Music in the Barns Chamber Ensemble in the giant Mainspace of Toronto's Artscape Wychwood Barns.