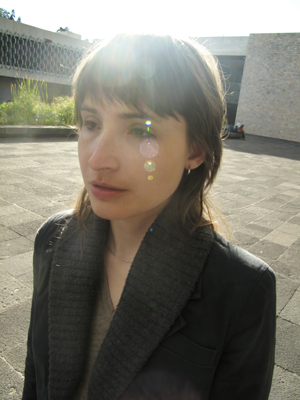 Bio
Based in Toronto, Rose Bolton creates music for documentary films. She is also well established as a composer who creates and envisions new sounds in the areas of classical and electronic music.
She has written and produced full scores for four hour-long television documentaries for the CBC main network: Who's Sorry Now?, The Disappearing
In 2011 she was commissioned by the Canadian Music Centre to create a sound and video installation for Toronto's 2011 Nuit Blanche. The finished work, The Crown of the Bell, was produced in collaboration with film artist Marc de Guerre, and over 1000 people experienced the piece during the all-night event.
Her concert music has garnered awards and grants from the Canada Council for the Arts, Ontario Arts Council and the Toronto Arts Council; and her work has been performed across Canada by the Kitchener-Waterloo Symphony, the
Vancouver Symphony, the Esprit Orchestra, Tapestry New Opera, L'ensemble contemporain de Montréal, New Music renowned Aradia Ensemble. Her music has been broadcast extensively on CBC radio and has been performed throughout Europe and North America.
Assisted by a grant from the Canada Council, she is currently completing a concept album of ambient electronic "soundscapes". Titled "Music for Headphones", this album will be released on the award-winning Canadian art
music label Centrediscs, in September 2012.